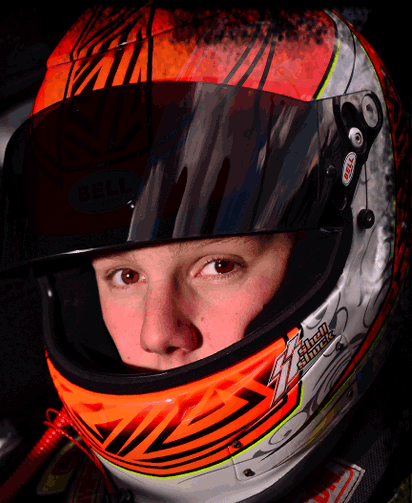 Top-10 for Nemechek in Fox Carolina 150 at Greenville Pickens

Nemechek Brings Home Eighth after 137 Laps Caution-Free

It has been a month since John Hunter Nemechek was behind the wheel of his No. 8 Super Late Model at ARCA/CRA Speedfest at Watermelon Capital Speedway (GA) in January.  The 16-year-old driver and his team felt the PASS South FOX Carolina 150 at Greenville-Pickens Speedway (SC) would be a great way to get warmed up for the Rattler 250 at South Alabama Speedway later this month.

"We haven't run a race since January at Speedfest," said Nemechek.  "So we wanted to run a race before we went to the Rattler just to make sure we had our stuff right and that was the race we chose."

Nemechek, who led laps in his most previous series start at Orange County Speedway (NC), qualified in the top-10 before playing the "waiting game" that defines many events at the well-worn South Carolina half-mile.

"We had a pretty decent car in qualifying and ended up sixth," said Nemechek.  "I was really loose. We drew a seven for the start and pretty much stayed there all night. We ended up getting up to third in the early laps and stayed there for the majority of the race and then ended up falling back a little bit to fifth or sixth.

"We didn't have any cautions until about 13 (laps) to go," said Nemechek.  "We were just riding until the end to make our move and when it was go time a couple cars from the back came up through there and got past us and we ended up finishing eighth.  But overall it was a good team building night and we learned a lot and we will take that on to the Rattler."

Next up for Nemechek will be the Pro Late Model Baby Rattler 125 and Southern Super Series Rattler 250 at South Alabama Speedway, March 15-16 followed by the NASCAR Camping World Truck Series Kroger 250 at Martinsville Speedway on March 29.